Crooked Tree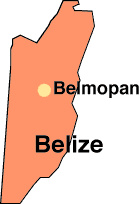 Crooked Tree Wildlife Sanctuary was visited by members of the What's It Like Where You Live? Team when making the "Wetlands" video. The sanctuary is operated by the Belize Audubon Society. The 3,000 acre (1,200 hectare) reserve is mostly marshes and swamps.

The largest bird in the Western Hemisphere, the jabiru, nests here. Other common birds found in the reserve include: herons, ducks, kingfishers, vultures, ospreys, grebes, egrets and hawks.

Belize is a small country in Central America, near Mexico and Guatemala. Click on the map below for a larger map.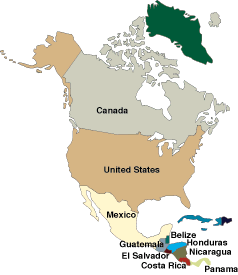 | | | |
| --- | --- | --- |
| Stacey & Tyler from the What's It Like Where You Live? Team visit the Crooked Tree School | | A jabiru |
| | | |
| --- | --- | --- |
| Disclaimer | Copyright © 2002 Missouri Botanical Garden | |